From 6 to 9 February, 2023,Medlab Middle East 2023, a global exhibition of laboratory medicine in Dubai, was held at the World Trade Center in Dubai, UAE.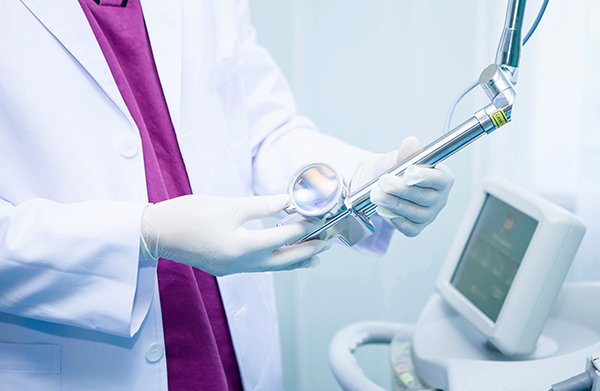 With flagships from multiple platforms, Zijian Biotech's products and solutions obtained recognition from customers, including the Automatic Nucleic Acid Extractor NEX-32, Fluorescence Immunoassay Analyzer FIS-1000,Package For Small Labs, PCR Total Solution, etc. The Package for Small Labs, which was launched overseas for the first time, meets the needs of medical institutions at all levels, clinical diagnosis, laboratory testing and other scenarios and attracted widespread attention from professional visitors.
Automatic Nucleic Acid Extractor NEX-32
The Automatic Nucleic Acid Extractor NEX-32 adopts the high-throughput magnetic bead method extraction technology platform and is equipped with an integrated capacitive touch screen to achieve nucleic acid extraction with one click, without sample addition. It meets the needs of database construction for high-volume sample extraction, reduces human factors, takes less time and is easy to operate, and has a number of anti-pollution measures to protect laboratory and personnel safety.
Fluorescence Immunoassay Analyzer FIS-1000
The Fluorescence Immunoassay Analyzer FIS-1000 is small, light and convenient. It can quickly get the test results and automatically identify the test items in one step. It comprehensively covers the needs of various medical institutions, pet hospitals, food safety testing, animal inspection and quarantine, environmental monitoring and other scenarios, and can be used with the matching reagents of the fertility, thyroid, cardiac, diabetes, inflammation, tumor and others independently developed by Zijian Biotech, to fully meet the needs of POCT and real-time testing.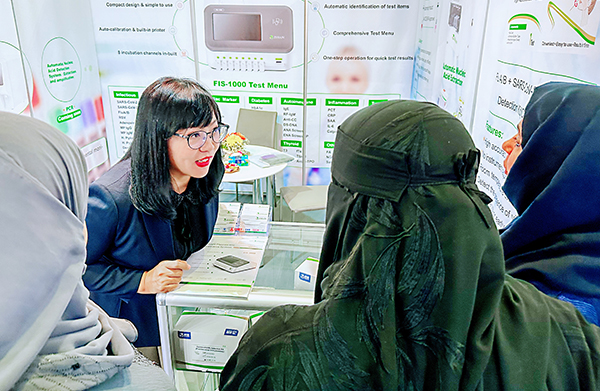 A new set of challenges
The emergence of virus strains and related infectious diseases in recent years has posed a series of new challenges to the field of diagnostic laboratories. The Package for Small Labs includes BAS-10 Semi-auto Chemistry Analyzer, HEA-3000 3 Part Hematology Analyzer, FIS-1000 Fluorescence Immunoassay Analyzer and Automatic Nucleic Acid Detection System (Extraction and Amplification). It can improve the traditional operation of laboratory medicine and meet the needs of basic medical testing and small and medium-sized laboratory construction, has been affirmed by customers from many countries and regions.
Zijian Biotech
The contribution and dedication of the Labs during the global epidemic pandemic is indelible. In the future, Zijian Biotech will continue to strengthen product quality, R&D innovation and service management to contribute to meeting challenges and changes in the medical lab.